Fun, educational and tasty
Baking with kids is actually one of the most rewarding experiences in the world. One of my fondest memories as a child is baking cupcakes and cookies with my older sister. She let us add the ingredients, smush the butter with our fingers and add the mixture to the baking tins. Making a mess was mandatory and licking the spoon was probably the most rewarding part of the whole experience.
I am pretty sure that following recipes and making buns made me a better engineer in later years. I grew a huge respect for following guidelines while adding flour and eggs to mixtures because too much of either leads to a disaster. Lets not even talk about the times I forgot to add the sugar and ended up with cakes that were inedible to a child's pallet! I also learned how to respect using machinery and how the slightest adjustment in temperature can cause bread to rise. At the time of course I was not aware that it was a learning experience because I was having so much fun.
Why kids rule the world
When we create new products we regularly get kids to test them out because they are amazing at providing feedback. They let us know if our products are actually intuitive because if it is hard to use they simply wont interact with it! They also are very honest and will let us know immediately if they do not like something. They are brilliant adaptors to new things so they help us to share new products with the world even if adults aren't quite ready for them yet.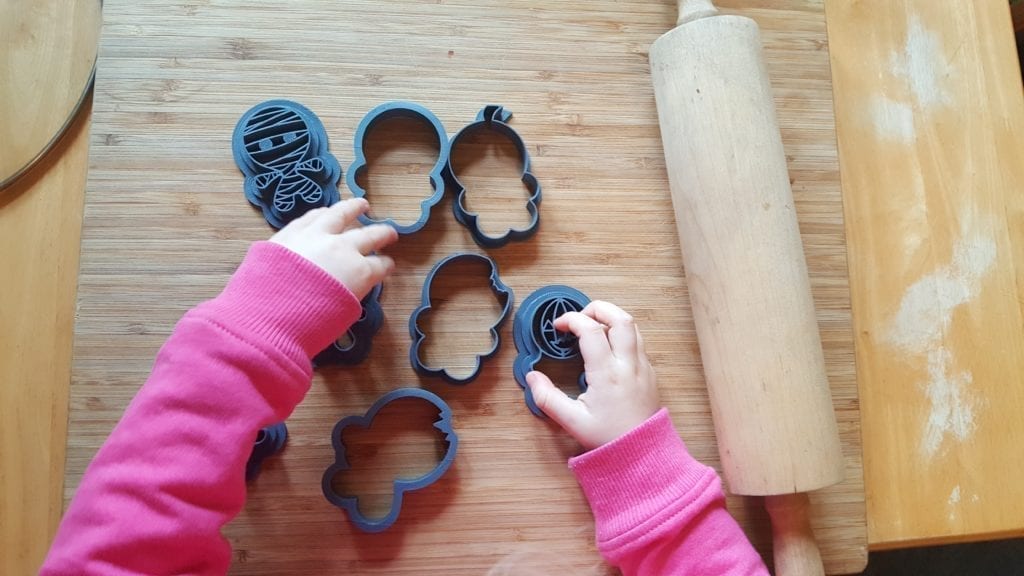 A morning of fun and learning
Last week I spent some time baking with Arya who is just two years old. I had some cookie dough left over from testing our new Halloween cookie cutters so we were able to get straight in to using the rolling pin which she absolutely loved.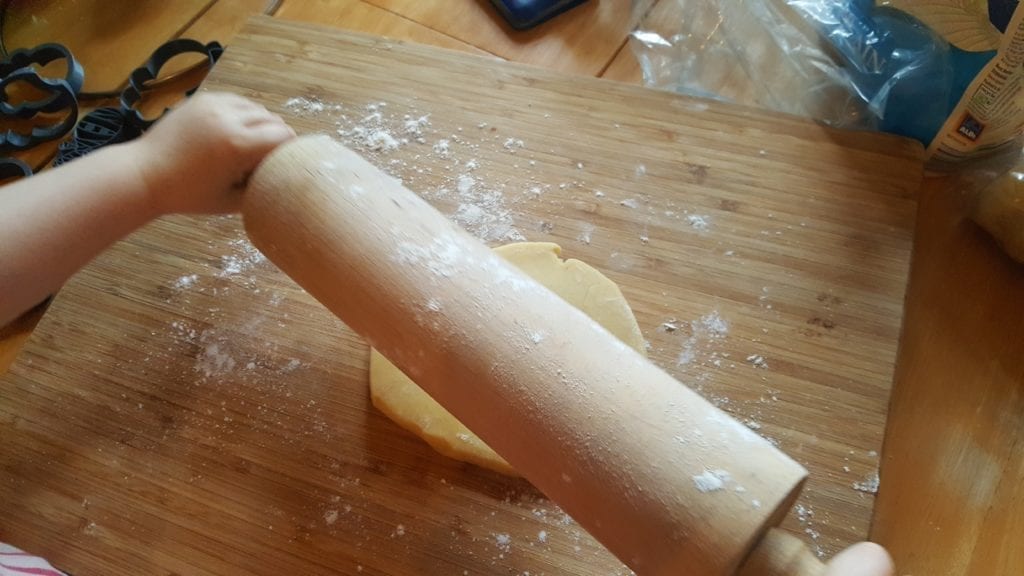 I let her dust the flour on to the chopping board and on to the rolling pin so that the dough would not stick to the surfaces. She then rolled the dough out until it was about 1/4 inch or 10mm thick. The dough was a little it hard because I refrigerate dough before making cookies so I had to help her roll the first few cookies until the dough warmed up. 
Time to cut the cookies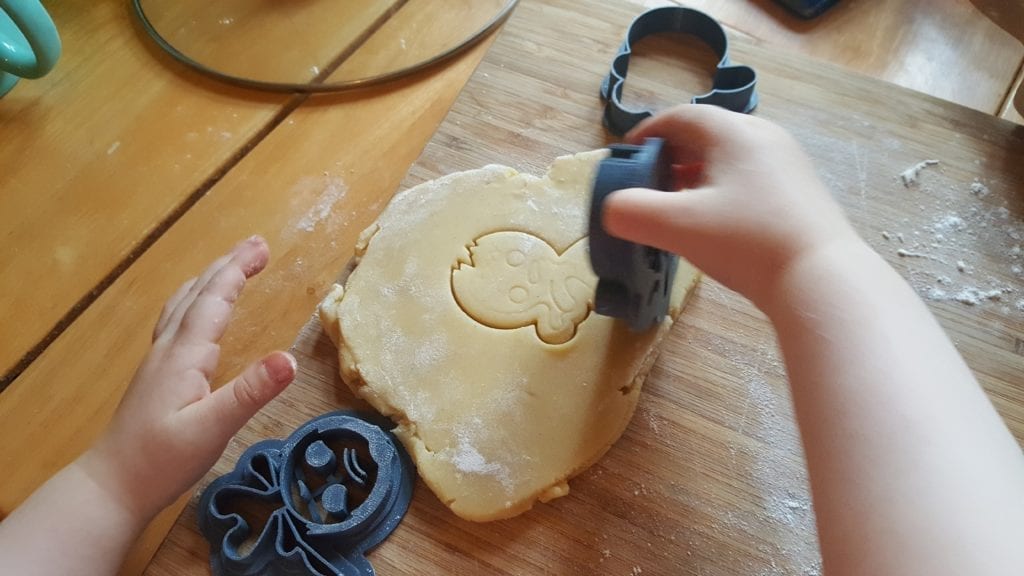 We then moved on to her favourite part – chopping out shapes with the cookie cutters. She picked her favourite Halloween cookie cutter first and then started stamping the dough. I found the best way for her to get good results was to assemble the stamp to the cutter and then get her to press both on at the same time.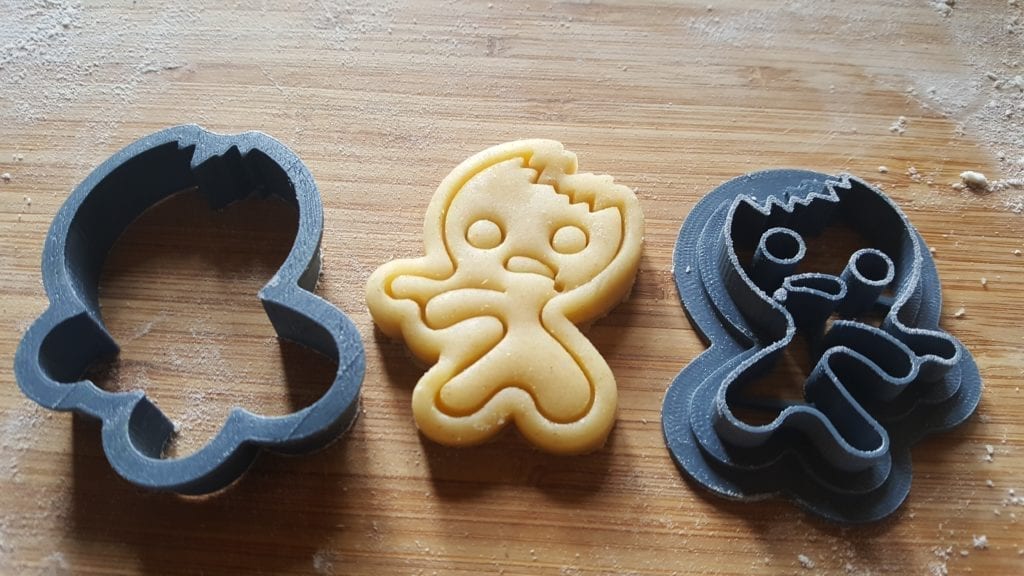 It took a bit of time for her to get used to the pressure required to make a good stamp but it didn't take her long to adjust. We were really impressed with the results and she couldn't wait to put them in the oven to bake! We found that adding a little bit of flour to the cutter made the cookie dough fall out of the cutter which was very handy. After we cut out each cookie Arya transported it to the baking tray. I was certain they would get damaged but surprisingly she was very gentle and no harm came to any cookies in the process, even when she wanted to take a bite of one haha.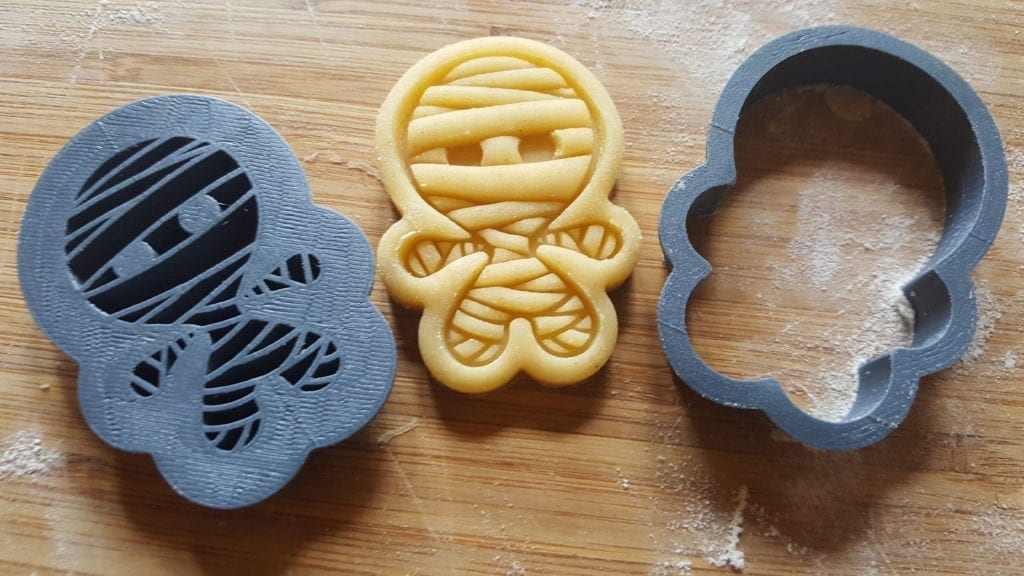 Baking Time
Before we put the cookies in the oven we placed them on to the baking tray and popped it in to the fridge for a few minutes to chill the dough because our hands had made it quite warm. Chilling the dough allows the decorations stay more detailed while baking. The cookies only took 10 minutes to bake so after an episode of Peppa Pig we were ready to eat them! 
I actually forgot to take a photograph of all of our cookies so here is a photo from a batch I had made earlier that day! We made all different types of cookies; gingerbread men that were dead or had turned in to zombies and even one wearing a pumpkin head. We also made a mummy and she adored using the Michael Myers cookie cutter (character from the 80's movie Halloween) hahaha.
Baking with kids – Top Tips
Here are my top tips for baking with little ones.
Make a big batch – that way they can have more cookie cutting fun tomorrow / next week.
Allocate time to the activity – it was important to Arya that I was taking part with her and I wasn't busy cleaning or on my phone.
Let the kids use the equipment – suited to their age. Nobody is too young to use a rolling pin, wooden spoon or cookie cutter.
Take photos and share them with us! We love seeing people of all ages interact with our cookie cutters!! So please share your experience with us on Instagram .
Did you know our cookie cutters are also great for kids playing with modelling clay and playdough? Let us know if you enjoy baking with kids and if you have any further tips to add for our readers.