How we helped this vintage bed and breakfast get their business online
Sandy from the Old Rectory asked us to design a website for her. She runs a refurbished bed and breakfast back in 2019. She wanted to take bookings online and promote her bed and breakfast.
Sandy wanted to use the space to host events such as nights out, dinner parties and weddings down the line. Her primary focus is offering bed and breakfast services. The lockdown affected the bed and breakfast as the world shut down. This affected how the Old Rectory operated and it is now back open for business. Sandy and her partner have run this family-based business together since it began. They work tirelessly to update this 270 year old house to have all mod cons yet maintain that vintage feel.
About The Old Rectory:
The Old Rectory bed and breakfast allows you to step back in time and relax in a vintage style bed and Breakfast. The building offers you the comfort and elegance of a luxury boutique hotel. The Old Rectory invites you to indulge yourself in Trim, one of Ireland's most iconic heritage towns.
The Old Rectory is a blend of Georgian style and modern facilities to make your stay memorable. The family Room is great value for money for touring Ireland's Ancient East and the Boyne Valley. It is also ideal for events such as weddings for bridal parties and families. With luxurious family rooms and unique nights out, your time in The Old Rectory will not be forgotten.
Unique features in this Website:
Sandy wanted to share images of her building because it is a unique historic building
Some unique features of this website build include;
Gallery for simple image upload
Post design for easy blog updates
Quick access to Facebook Chat
Google My Business integration for local search
Review section
Multi Page website design
User experience design to improve browsing
Colour palette to suit the brand
Contact form for general inquiries.
Click to call buttons
Calls to action throughout
Opening hours
Information on local attractions
Full SEO optimization throughout the site.
Would you like an accommodation website like The Old Rectory's? Please let us know and we will help you.
Audio Description of this Website Build
See this website in action: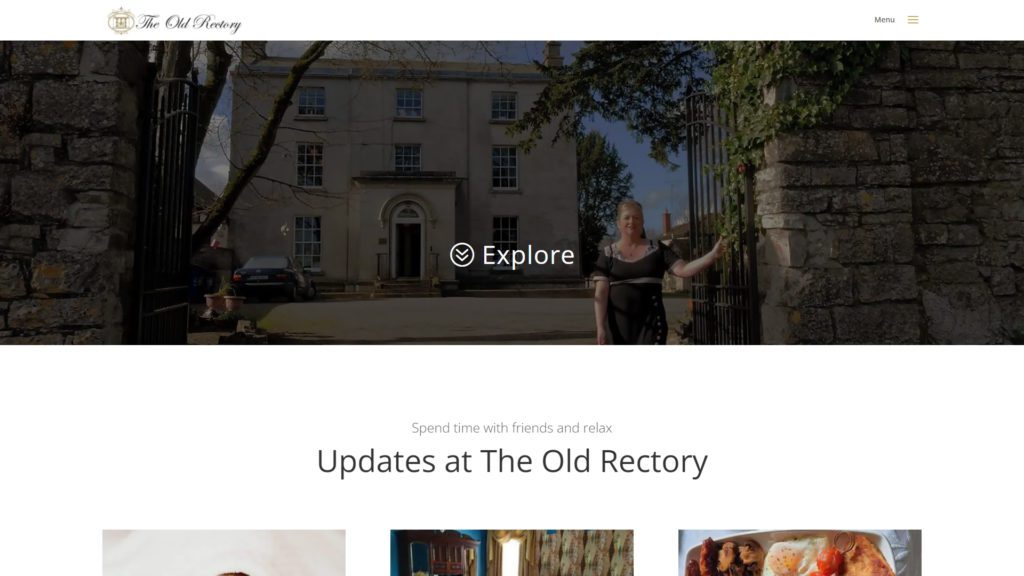 Website URL: https://theoldrectorytrim.ie/