Ant came to us for digital mentoring and for a new website
Ant approached us in 2021 to design a new website for him. We had worked with Ant before in 2020 as he approached us for digital mentoring. Ant offers a variety of services to help guide people on how to lead a healthy lifestyle. He works on a one to one basis and he works with businesses to provide corporate wellness events.
We designed his website to help Ant share his contact information quickly at corporate events. He evolves his website often as his offerings change and it is designed to get people who visit it to take action on their health plans with Ant. He shares regularly on social media to get people to land on this website. Based on their particular needs, they reach out to him for different reasons;
To order a recipe book.
Book in for personal training.
Inquire about workplace wellness retreats and offers.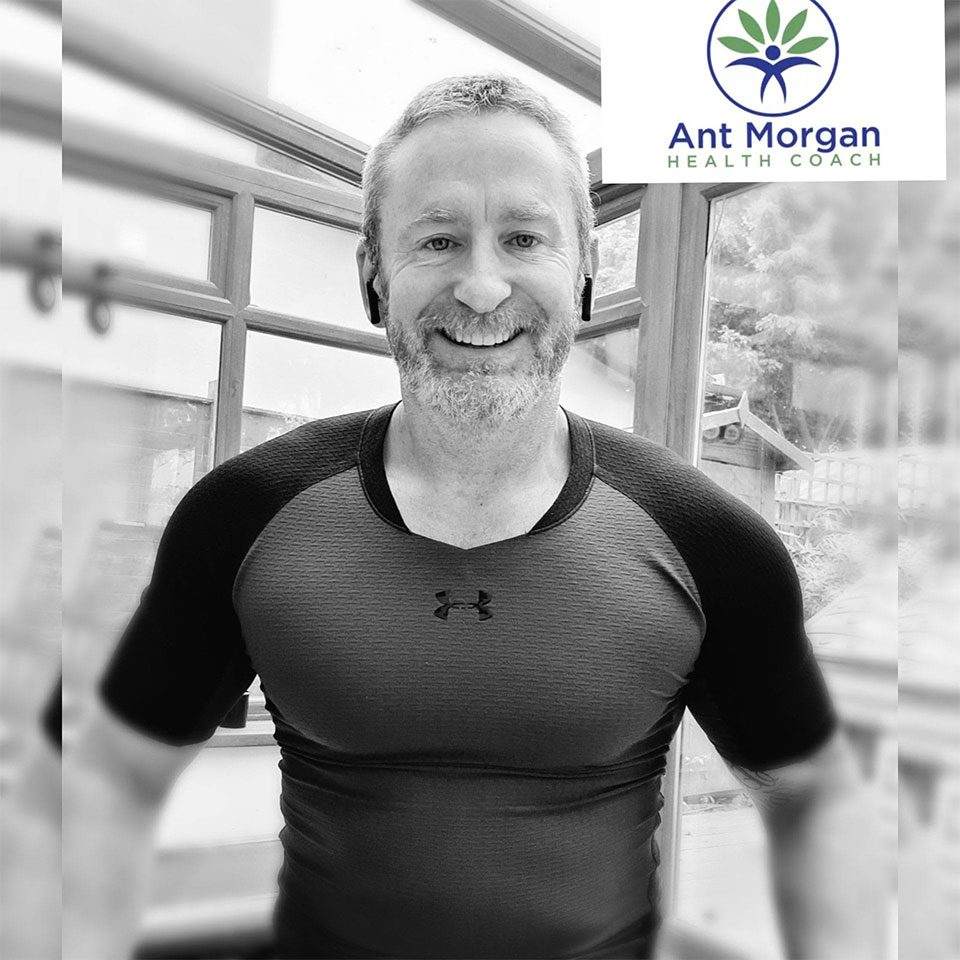 The website connects to his social media profiles and it is easy for people to reach out to him. We designed the website in a way that Ant can add new content with ease as his business grows and evolves over time. If you would like to work with Ant, you can contact him for all your wellness needs. He provides excellent services and his knowledge in workplace wellness is ahead of the curve – he can improve morale and the energy levels in any workplace with his techniques.
When designing this website we took time to consider how people would browse it from a variety of devices including mobile phones. We designed the website to be an enjoyable experience on desktop for Ant's corporate visitors and mobile for Ant's social media fans. The website loads really fast and is fully SEO optimised to help Ant be more discoverable online. We also enhanced all of Ant's content to ensure that it is accessible to all types of people with great readability ratings and optimisations for screen reading technologies.
About Ant Morgan Health Coach:
Ant provides health coaching for people and businesses across Ireland. He works with those who want to achieve health, fitness and wellness goals. He is a specialist trainer with a lot of experience in giving health advice to adults the past few years. He has worked with a variety of businesses and individuals to transform their lives. He gives personalised advice on the best health approaches for reaching specific goals.
People come from all walks of life to work with him. He provides corporate and wellness programmes for adults across Ireland. He can run these amazing events and workshops for small, medium and large enterprises. He motivates management and staff to be more happy and productive in their day-to-day jobs.
WATCH VIDEO: Ant Morgan Website walkthrough Video
Unique features in this Health Coach Website:
We built this bespoke Starter website with Ant's specific needs in mind. It is a fully custom website design, tailored to Ant's Style and Branding. Unique features of this build include:
FAQs Section
Gallery of images
Automated Response Enquiry Form
One-page Starter website
Blog feed
Client Branding implemented throughout the site.
Click to call buttons
Calls to action throughout
Social Media Feeds
Opening hours
Full SEO optimization across the website.
If you would like a fitness website like Ant's please let us know and we will help you.