Business Success Story for this Adventure and Childcare Centre
This website allows Mellowes adventure and childcare centre to take bookings 24/7. Sales have increased since the new website launch. The new system is much easier for their team to use. Customers can see pricing and book birthday parties with ease.
Steven had a website before reaching out to us in DesignBurst. His old website had been built in a different platform and it was very limiting. Steven found it very difficult to update his prices and availability. He also found it difficult to change photos and text to make the website look good.
We built this new website with usability in mind. We wanted customers to be able to find up to date information with ease. We also wanted Steven to be able to update content with ease. We added code to the design to make edits easy. We also recorded training videos for Steven to watch any time.
Stevens new website will rank better in Google as it is fully optimised. This will make it easy for parents to find his adventure and Childcare centre. The colourful styling makes this website design really appealing to adults and kids alike. The new website automates bookings and registrations.
About Mellowes Adventure and Childcare Centre
Mellowes is perfect for people with kids aged 1- 5 years. It has an indoor and outdoor play area making it perfect for rainy days. People can register their kids to attend daycare in Mellowes or book a day out for their family.
Mellowes Adventure Centre
The Adventure centre is located on three, fully fenced acres of land. It hosts an array of exciting and inspiring indoor and outdoor activities. Perfect for:
school tours,
crèche tours,
scout and girl guide visits,
birthday parties,
family occasions,
school holiday camps,
seasonal events,
and family days out.
Children are encouraged to learn, explore, develop and have fun in Mellowes.
Mellowes Childcare Centre
Children's development and natural curiosity are encouraged by Mellowes expert team. They learn through play in a colourful and creative environment. This develops their social skills, confidence and independence.
Steven is very passionate about his Adventure and Childcare Centre. He is very customer focused and his facility has big plans.
Unique features in this Website
Custom Design
Automated event registration
Colourful Navigation Menu
Booking system
Ecommerce integration
Gift Voucher Sales
Multiple Social Feeds
Event Showcase
Partnerships Showcase
Enhanced usability features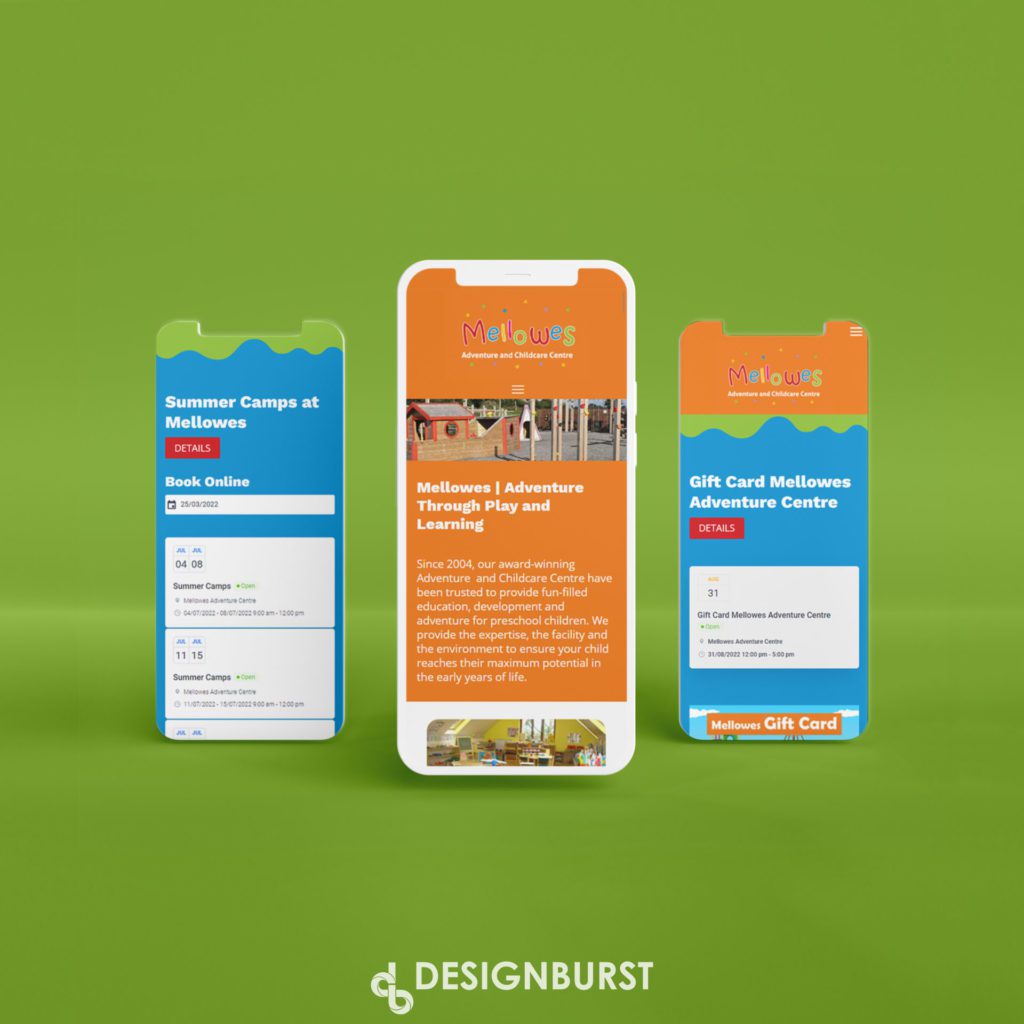 If you would like a website like Steven's please let us know and we will help you
Audio Description of this Website Build
See this website in action: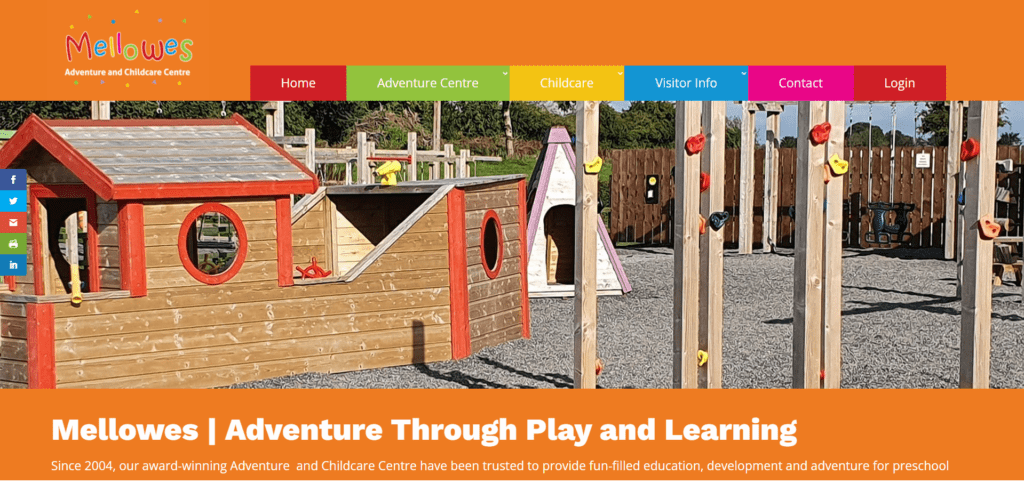 Website URL: https://mellowes.ie