Listen to this article instead:
Tis the season to make money….
If you have a Christmas Shop you can make money online this Winter! It is always great to finish out a year of business on a high. For some businesses winter can be the best season to increase sales. Business sectors that do particularly well online in the lead up to Christmas are:
Craft businesses offering decorations and gifts
Personalised goods
Technology products and gifts
Warm apparel and fashion
Coffee Shops offering unique Christmas blends
Christmas Markets
Food Stalls and Trucks
Baby it's cold outside… Let's do an online Christmas Shop!
Hook that cinnamon spice latte to my veins! As the days grow short and the weather turns cold it's getting harder to get out shopping. Summer was fantastic in Ireland this year with beautiful dry and sunny days. This led to many local businesses popping up to offer bespoke products and services. If you are one of these businesses you might be worried about the footfall dropping. Outdoor dining was great craic in June but sideways rain kind of ruins the buzz! People can't buy from you if they cannot find you online. 2020 saw a massive increase in Online Sales in Ireland due to the lockdown. Now people expect your business to be online so that they can buy from you this Winter.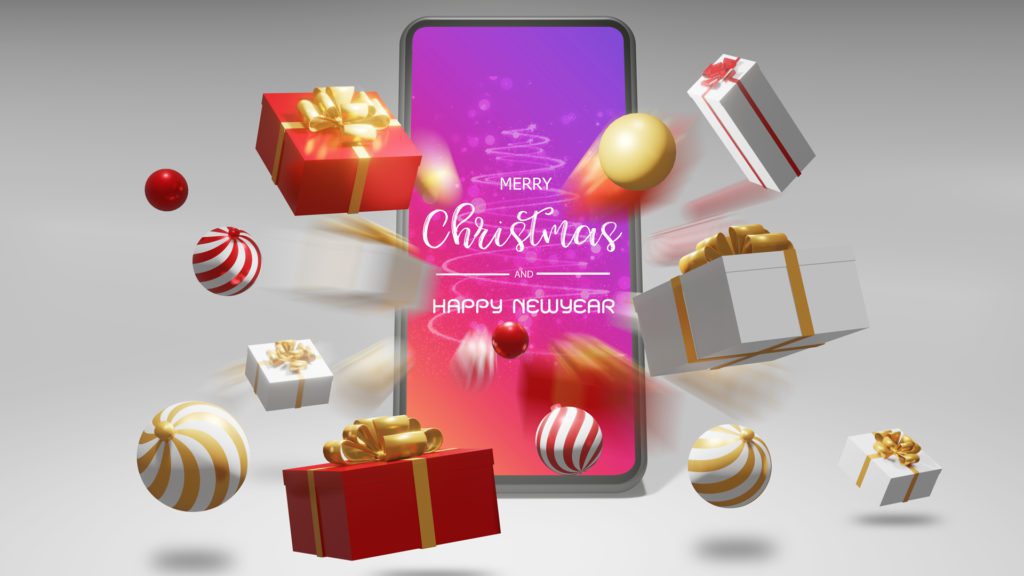 Don't have a Nightmare before Christmas
Do you make custom products? Do you sell trending or seasonal products? Do you need to move a lot of stock to make a return on your investment? If your stock needs to be sold by Christmas 2021 you need to be online. This will compliment your sales at markets / in shops. You can even upsell people to buy multiple items or build in free shipping offers to increase spend. When you have your own website you have the opportunity to show up as the best option for local customers. This improves your credibility with customers especially if you are selling high ticket or luxury items.
It's the most wonderful time of the year… for product sales
Does your business offer people a Christmas treat? Do you offer something special that people will want as a gift this year? Do you offer decorations or clothing that will make anyone Insta fabulous?! Maybe you are hosting a Christmas market or are a venue for Christmas Parties? Get your business online and you will finish out 2021 on a HIGH!
We offer Christmas Shop packages to suit every budget
We will work with you to build a custom website to sell your products online this Christmas. We want to help you make money online and can get you online in weeks. Our easy payment plans help you make profits from your sales this winter so that you don't have to worry about bills.
Here are some examples of how you can work with us and grow your business this Winter:
Simple one page website to attract people to increase footfall to your store or event this Christmas season
Online shop to automate how people buy from you
Pay by card functionality for your Christmas store
Get enquiries for bespoke Christmas crafts
Improved buying experience for overseas customers and people who want to buy in secret for gifts.
Want to know the cost to build your Christmas Shop Website?
Select the features you want your website to have and hit submit to get an instant quote. This is a fun way for you to explore the costs of your website to ensure that you make lots of money this Christmas Season. We offer cost effective payment plans with most of our website builds. If you would rather chat then Contact Us Today.